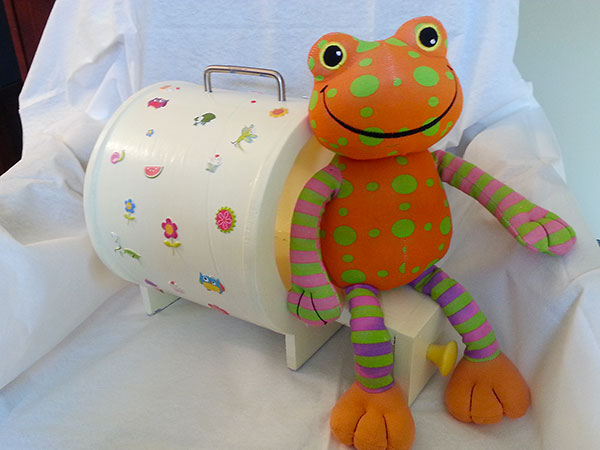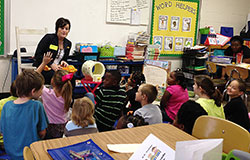 Felix the frog just reminded us that school has started! Would you like Felix to visit your school? Visit us on our Contact Page and send us your information.
MRI machines can look and sound scary to a child and this can make it difficult for them to complete their scan. We want to help calm those fears by providing educational play programs. Children will love the story about Arnie the anteater and what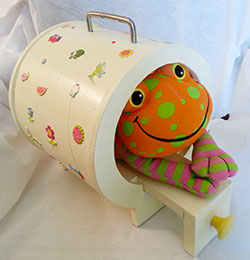 happened when he did not wear his bicycle helmet! The 3rd and 4th graders will learn the fun way about the scientific principle behind MRI by acting out the radio waves and protons with bright colored pom-poms and small soccer balls! Experimentation with toy magnetic wands will make it extra fun!
You can read our special online book Arnie's MRI below: