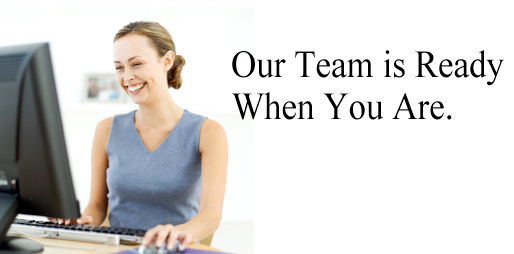 We know that your time is limited and working
smart makes for a better day. Let us help you.
Clinical Guide
Two easy ways to schedule:
• Fax Scheduling (256-207-2551). Complete our referral form and fax it in. We call the patient and set up their appointment and then follow it with a courtesy call or fax to you.
• Live scheduling (256-207-2686). If you like speaking to someone live, give us a call. Our goal is to record all the details for accuracy but not make you wait.
Pre-certification services:
• Complete and fax referral form and patient clinical notes. We'll do the rest and give you a courtesy call or fax when it's all done.
Appointment availability:
• Monday through Friday 7 a.m. until 7 p.m.
• Same day appointments
• Work-in appointments
Report Results:
• Within 24 hours or less. FAST. We have a quality assurance protocol in place so you don't have to check and double-check.
Private Pay:
• We believe everyone should receive medical care. We'll call the patient and work out pricing and payment plans. No hassles for you or the patient.