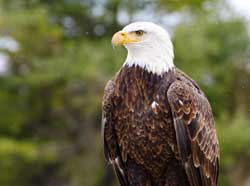 Strong leadership and visionary thinking have built Cypress Partners into a successful business focused on leading the southeast in high quality diagnostic imaging. The Cypress Partners leadership team sets the strategic direction of the company and supports our drive to meet physicians and patients at their point of need.
JOSEPH A. PAUL
Joseph Paul is President and a founder of Cypress Partners, LLC, a management company specializing in diagnostic imaging facilities since October 2000. Prior to forming Cypress Partners, LLC, Mr. Paul was the Director, President and Chief Executive Officer of US Diagnostic Inc. (NASDAQ:NMS USDL) since 1996. US Diagnostic Inc. was one of the largest operators of diagnostic imaging centers in the country. He was President of MediTek Health Corporation, a subsidiary of HEICO Corporation (NYSE: HEI & HEI.A), which was acquired by US Diagnostic Inc. in 1996. Mr. Paul joined HEICO Corporation in 1991 as Vice President and was responsible for forming MediTek Health Corporation. From 1981 through June 1996, Mr. Paul had various executive positions with Ambassador Square, Inc., a private real estate development and management company that specialized in both residential and commercial real estate properties and was Vice President of Columbia Ventures, Inc., a private investment company specializing in publicly traded companies. Mr. Paul is a member of both the AICPA and the FICPA organizations.
PAUL COTE
Paul Cote is the Chief Operating Officer and a founder of Cypress Partners, LLC, a development and management company specializing in diagnostic imaging facilities since October of 2000. A graduate of Georgia Institute of Technology, prior to starting Cypress Partners Mr. Cote spent 13 years in the financial services business providing leasing and financing for healthcare ventures including diagnostic imaging centers, radiation oncology centers, hospitals and outpatient surgery centers. During this time period, Mr. Cote had the opportunity to review hundreds of business plans for healthcare ventures and gained a great understanding of the medical field while originating over $200 million in financing transactions. Mr. Cote's 13 years in the financial services business were spent with US Concord, a division of the Hong Kong Shanghai Bank, and with DVI Financial Services.
SAM BURKE
Sam Burke brings to the management team over thirty years of experience in all areas of imaging operations including business management, purchasing and services contracting, acquisitions, development, profit/loss responsibility, and radiological operations. Earlier in his career he served in a number of Chief Technologist roles in MRI and CT in acute care hospitals and outpatient settings. Mr. Burke has extensive experience in setting up and managing multi-site imaging center operations and multi-specialty organization activities. He also served as the Vice President of Purchasing and Services Contracting for a large nationwide imaging center operator with over 120 sites. Mr. Burke's broad background in the imaging field is extremely beneficial to the Cypress Partners team.
ROBIN ANGELO
Robin Angelo is the Director of Operations for Coosa Valley MRI, LLC and has been a member of the Cypress Partners Team for 13 years. She earned a Bachelor of Science degree from the University of North Alabama and worked for a Fortune 500 company in Corporate Medical and Wellness.  There she was responsible for reducing health care costs and improving employee job performance through a comprehensive wellness approach. Mrs. Angelo was a leader for their global Employee Assistance and physical, occupational, speech, and cardiac therapy programs. She participated in multiple speaking engagements and played a critical role in the marketing of health and medical services. Mrs. Angelo brings 12 years of management and marketing experience to Cypress Partners along with a passion to motivate people and move organizations to a greater level of professional success. She is a member of the Association for Medical Imaging Management and holds a certificate in Lean Healthcare Management.